The Top 20+ Campgrounds In Oregon To Check Out Right Now
Oregon's diverse landscape, which includes coastal beaches, high hills, lush flora, and rolling fields, makes for an unforgettable camping experience.
Imagine yourself resting quietly in the moonlight, lulled to sleep by the soothing sound of the surf. Or, if you're into more adventure pastimes, motorcycle riding, water sports, and day snowshoeing are just a few of the popular activities among Oregon campers. Seeing waterfalls, boating on the lake, and discovering tidal pools are some of the other popular attractions.
All of Oregon's top campgrounds provide bonfires, skillet breakfasts, and opportunities to sleep under the stars. Whether you want to camp by the ocean or experience being totally alone in a lush forest, Oregon campgrounds have it all!
Today I'm covering some of our favorite campgrounds in Oregon. Hopefully, this list helps you book your next trip!
Is There Any Free Camping In Oregon?
Yes! Oregon allows a lot of free camping opportunities, and it's a nice way to view the attractions. Throughout the year, free camping is permitted in State and National Reserves without the need for a ticket or prior state authorization.
Top 23 Campgrounds In Oregon Right Now:
The best campgrounds in Oregon are listed below with lots of details to help you pick your next camping spot!
23. Mazama Village Campground, Crater Lake National Park
Mazama Village Campground is the most popular place to stay overnight in Crater Lake National Park.
With a simple drive or uphill hike, Mazama Village campers may discover the breathtaking grandeur of Crater Lake's southwest side. The view from this vantage point explains why this historic caldera is a favorite tourist site in Oregon.
From June through September, the campground is open. I find that all 200 campgrounds may be fully occupied for the whole summer season, with many already rented before the season begins, so you'll want to book really early. Spaces can be booked up to six months in advance.
Mazama's popularity stems from its vast campgrounds right on the edge of lots of attractions, but it's the access to the neighboring caldera that draws international notice.
RVs and tent campers are both welcomed at Mazama Village's campgrounds. Every site has clean restrooms and running water, and the community grocery store is only a short walk away.
A hiker/biker site in the campground is popular in the late summertime with long-distance hikers on the Pacific Crest Trail.
22. "The Camp" In Bend
Bend, located in central Oregon, is surrounded by mountains, dry plains, and deep woodlands.
Bend offers a variety of thrilling activities, including river cruises on the Deschutes River, as well as visits to the lava butte and the Newberry National Volcanic Monument. Visitors can also go skiing at the Mount Bachelor ski area. Nearby, Smith Rock is a popular rock climbing spot.
Mountain biking trails, in addition to hiking paths, enable visitors to explore the natural beauty of this bend. The Deschutes National Forest's cascading lake's lovely detour route is popular with visitors.
Tumalo Falls is a one-of-a-kind waterfall located about ten miles from the bend. It requires approximately four hours and twenty-five minutes to drive from Oregon to Bend, and it costs around twenty-five US dollars.
So you can see why visitors love Bend: there's a ton to do here! I definitely recommend checking out The Camp, which is one of Bend's newer Oregone campgrounds. It's super upscale, offering restored vintage trailers and RV sites, and has the hipster Oregon vibe that we personally love.
21. Paradise Campground, Willamette National Forest
Crystal pure waterways, natural beauty, and magnificent blue pools of water may be seen along the McKenzie River's beaches in the Willamette Valley. Here you will find Paradise Campground, which is considered one of the best Oregon campgrounds.
One of the main attractions of this gorgeous landscape water corridor is trekking the 26.4-mile McKenzie River National Recreation Route, one of Oregon's coolest walking paths.
Paradise Campground is the closest place to pitch a tent near the McKenzie River's commotion. The Oregon campground lies near McKenzie Bridge, near the National Recreation Route's southern rail station.
Its name accurately describes the campground's surroundings. Almost all of the sixty-four campsites at Paradise, which were built by the Civilian Conservation Corps in the 1930s, offer vistas of the water, while the remainder is tucked peacefully into the surrounding thick jungles.
The campground only allows tents and RVs that are less than forty feet long and does not provide hookups. Toilets and drinking water are available in both camping loops.
20. Joseph H. Stewart State Recreation Area Campground
This campsite and picnic spots were inspired by the Lost Creek Reservoir, a massive tributary of the Renegade River in Southern Oregon.
The campsite is thirty kilometers from Medford's different shows. On Joseph H. Stewart's site, there are over 200 campers with bubble baths, safe drinking water, and sewage systems. Electricity and water are available in many areas, and the park accepts both RVs and tent visitors.
The picnic journey is rounded out by several attractions such as a fishing pier, picnic areas, and weekend summer events. Water sports, hunting, and bathing in the chilly seas are all available to guests at Joseph H. Stewart.
A 12-mile network of climbing and biking trails is also accessible from the campsite. Joseph H. Stewart is a busy venue all year, especially during the summer like many other Oregon campgrounds, so consider booking well in advance.
19. Lost Lake Campground and Resort
There's a reason why Lost Lake Campground is so well-known. The Mt. Hood National Forest is situated between Lost Lake and Mount Hood's glacier, which is world-famous for skiers. There are games for all ages here, as well as breathtaking views.
Among the amenities are hiking and biking trails, an old-growth pathway adjacent to the campsite, and water access with boat and canoe rentals. Hunting, skiing, or an excursion to one of the nearby geysers are all available activities.
The campground, which is adjacent to a hotel, caters to groups, families, and individuals, as well as offers rental cottages, yurts, and guest accommodations.
Mt. Hood, the Columbia River Gorge, and the Western Antique Airplane & Automobile Museum are just a few of the nearby tourist attractions.
18. Crater Lake National Park
In this wonderful nature reserve, there are two distinct Oregon campgrounds as well as various hiking trails. Two campgrounds are located in the forests around Crater Lake and are only open during the summer.
Mazama and Lost Creek Campground are both fantastic spots to visit if you want to take in the stunning views of Crater Lake and the surrounding terrain and fauna.
Mazama Campground takes reservations and has RV and tent camping available.
At Lost Creek Camping Ground, only campsites are available on a first-come, first-served basis.
The nearby attractions include Crater Lake, Whitehorse Falls, and the Pinnacles Overlook Hike.
17. Silver Falls State Park
This Oregon state park, which spans over nine thousand acres, offers over thirty-five miles of hill cycling, running, and horseback riding opportunities.
The park is made even more beautiful by the well-known Trail of Ten Falls, which crosses many streams and leads through the forests to a river. This Oregon campground offers tent sites, RV spaces, cottages, a horse campsite, and group tent and RV campers.
During the daytime, there is an off-leash area in the Park for dogs. Both your horses and your pets are welcome. Hot showers and restrooms are available.
16. Coldwater Cove Campground
The Cold Water Cove Campground is located in the Willamette National Forest. This well-known Oregon campground offers views of the vivid blue Clear Lake and historic lava plains. Campfire spaces, vault bathrooms, and fresh water are all available.
The water activities at Cold Water Cove Campground are spectacular during the day! Seriously, they can't be missed. In the evening, listen to a wildlife talk in the Clear Lake Day Use Areas pavilion. Santiam Wagon Road Trail, Clear Lake Trail, and Sahalie Falls are just a few of the nearby attractions if you want to get off this campground, though it really isn't necessary because this area is just so beautiful.
15. Oregon Dunes National Recreation Area
The Dunes Nature Park in Oregon is located south of Florence. The beach topography continues for forty miles down the Pacific Ocean's shore before nearing the cross-bay.
The dunes are massive and wind-shaped, providing a unique walking experience that you won't find anywhere else. If you love sand, then you have to visit this Oregon campground!
 Other places worth seeing are the Heceta Head lighthouse and Cape Perpetua. Amazon lodging is available in the Jessie M. Memorial State Park, which is located on the Oregon beach. 
This is one of my favorite campgrounds on the Oregon coast because the views are incredible!
14. Columbia River Gorge National Scenic Area
The National Tourist Reserve of the Columbia River Gorge is located where the Columbia River flows across the cascade falls. The George was established here as the Oregon-Washington border and is accessible via the Columbia River Highway and Interstate 84 area.
Camping, hiking, and horseback riding are all available in this campground.
This is considered to be one of the world's most beautiful sites. Multnomah Waterfall in Oregon is the highest of several waterfalls created by the Columbia River.
On Multnomah Creek, the waterfall is located between Dodson and Corbett in Oregon, USA. And standing at sixty-two feet tall, the waterfall cascades over two layers of basalt rocks is is absolutely stunning to experience.
This is definitely one of the best campgrounds in Oregon if you're looking for incredible views.
13. Washington Park, Portland
Source
There are other lovely gardens and playgrounds in Oregon, but none are as lovely and full as Portland's Washington Park.
Next to the beautiful Portland Japanese garden is the international rose test garden, which is situated within the park grounds. All of these parks and gardens demonstrate exceptional horticultural knowledge.
The park provides travelers with a variety of exciting experiences like hiking trails, campgrounds, and a variety of nearby attractions. Some of these include the Oregon Zoo, the Portland Children's Museum, and Washington Park.
Tourists can reach this location through MAX light rail, Portland's structured light-rail system that connects metropolitan cities to the downtown center, which is just two miles west of downtown.
12. Mt. Ashland Campground
Mt. Ashland Campsite is a peaceful haven full of blooms, butterflies, and birds, located close to the little town of Ashland but far enough away to provide a truly mountain camping experience.
The Pacific Crest Trail and the Siskiyou Crest, America's second-longest trail, are both accessible from the campsite. Although you may see a few hikers going by, it is usually not very crowded. This is one of the best campgrounds in Oregon for privacy.
11. Little Crater Campground, Newberry Volcanic Monument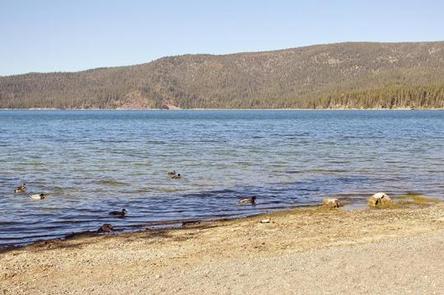 The Mini Crater Lake Campsite, located in the Deschutes National Forest's Newberry Volcanic Reserve and facing Paulina Water, features ground, lake, and rock pools amenities.
While the waters are too cool for long swimming, the 49 campsites all have beautiful scenery of Paulina Lake and the surrounding volcanic environment, and it's a famous place for sailing and hunting. On warm-weather weekends, the campsites at Little Crater add up fast.
The trailhead for one of Oregon's top thermal baths is located at the campground's extreme, and the two-mile coastal stroll to Paulina Hot Springs is a lovely portion of the trip. Vault toilets and potable water are accessible at the campground.
10. Cape Lookout State Park, Tillamook
Cape Lookout State Park, located in the heart of the Three Capes Scenic Route, exemplifies the amusement to be had on the country's edge.
On the cape, there are about 200+ campgrounds and a handful of cabins for multi-day visits. The campgrounds also offer easy accessibility to the seaside and other breathtaking scenery.
Tent camping is permitted at the majority of the Cape Lookout Campground's sites, while RV travel is permitted at around 38 of the campground's places. There are hot showers, flushing toilets, and potable water close at every location.
Pet-friendly yurts and cabins are hidden neatly into the natural surroundings at the park.
The easiest approach to experience the coastal forest zone from the campground is to take the Cape Lookout Trail. To the north, the untamed Netarts Spit offers a tranquil hike. At the state park, surf fishing is a widely known activity. Each evening, the changing light and color of Cape Lookout create a breathtaking sight.
This is by far one of the best campgrounds in Oregon on the coast. If you're an ocean lover then this is definitely your spot!
9. Harris Beach State Park, Brookings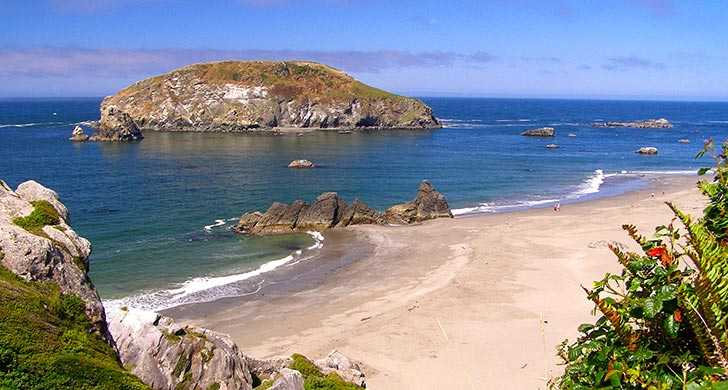 Harris Beach State Park, which exemplifies the rough aspect of the southern Oregon coast, provides access to beautiful sea stacks, a cliffside vista, and one of Oregon's best beaches.
Harris Beach is the southernmost state park campground on the coast, with approximately 150 campsites suitable for tents, RVs, cyclists, and backpackers. From the campground, a short trail leads to a large day-use area and the seashore. A playground, beach picnic area, and green space are all part of the day-use facility.
Lone Ranch Beach and the beginnings of the Samuel H. Boardman Tourist Trail, both a short drive north of the campground, are well worth seeing. A bicycle track goes to Brookings in the opposite direction, where cafes, supermarkets, and other city amenities can provide some cultural stimulation.
8. Natural Bridge Campground, Rogue River-Siskiyou National Forest
Natural Bridge Campground is a great base camp for exploring the Rogue River and Siskiyou National Forests, and it's only 15 minutes from Crater Lake National Park's West Gate.
The campground has 17 campsites that are available on a first-come, first-served basis. Each campsite has community vault toilets and campers must provide their drinking water.
Natural Bridge Campground is close to Crater Lake and other neighboring sights, making it an easy day excursion. The current, which flows alongside the Wild and Scenic Rogue River adjacent to the campground, vanishes underground through a 250-foot lava tube, forming a unique bridge and the park's namesake attraction.
7. Strawberry Campground, Malheur National Forest
This campground stands at the gateway to the lovely Strawberry Mountains Forest, hidden away in the Blue Mountains of eastern Oregon.
This camp is famous for hikers hiking the Strawberry Basin Trail early the following day, with 10 sites accessible on a first-come, first-served system, each at fair pricing.
All nighttime visitors have access to clean drinking water and a solitary vault toilet. Strawberry Campground is typically empty even in the summertime, even after the appeal of the nearby nature reserve.
Setting up a backpacking camp a mile down the Strawberry Basin Trail is another option for exploring the area.
6. Nehalem Bay State Park
Nehalem Bay State Park is only a few kilometers south of Manzanita. This beautiful camping location is on a four-mile-long beach! It separates the Pacific Ocean from Nehalem Bay. This is a once-in-a-lifetime experience that the whole family will love.
RV, sleeping bag, and yurt guests are welcome at the camping ground. There are Eighteen yurts for lease at the campground, as well as 260 electrical camping sites. On an isolated dune, there's no better spot to breathe in the sea air. The cost of a yurt is $50.
5. Cape Blanco State Park
Cape Blanco State Park is in the far western part of Oregon. This is an excellent choice if you want a campground with plenty of open space and few people.
There are almost eight miles of hiking paths to keep you active and engaged. Not to mention the breathtaking seaside vistas from the countless hiking paths. The sight of the Cape Blanco Lighthouse is one of my favorite aspects of this large campground. When you combine all of that with a crackling bonfire, you've got me sold.
This campsite is ideal for camping in tents and RVs. There are no bookings available, so get there early! With 52 electricity sites available, it's a first-come, first-served renting situation. A one-night stay costs $24.
4. Port Orford RV Village
This campsite caters to RV campers. The dunes are only 2 km away, lying just off the Oregon coast!
There is lots of quiet, beauty, and seclusion in this village. In addition, they provide fantastic attractions such as free WiFi, a game area, and lots of picnic tables. Aside from the beach, neighboring attractions include the Prehistoric Gardens and the Cape Blanco Lighthouse.
(If you have a history or science buff in your family, the Prehistoric Gardens are a must-see!) Check out the Port Orford RV Village right now! It costs $40 to rent an RV.
3. Wright's for Camping
Wright's is a family-owned and family-oriented campsite just across the famed Cannon Beach and Haystack Rock. Who wouldn't wish to spend the night out near the set of The Goonies movie?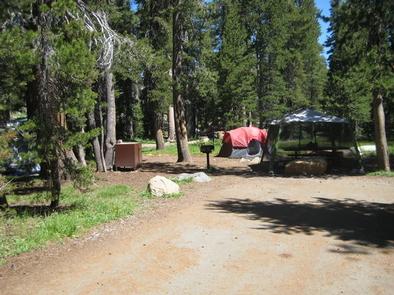 Only tents are permitted at this campground, which includes 22 camping spaces. The campground provides a relaxing outdoor experience by providing bubble baths, drinks, and a washing facility.
2. Honey Bear by the Sea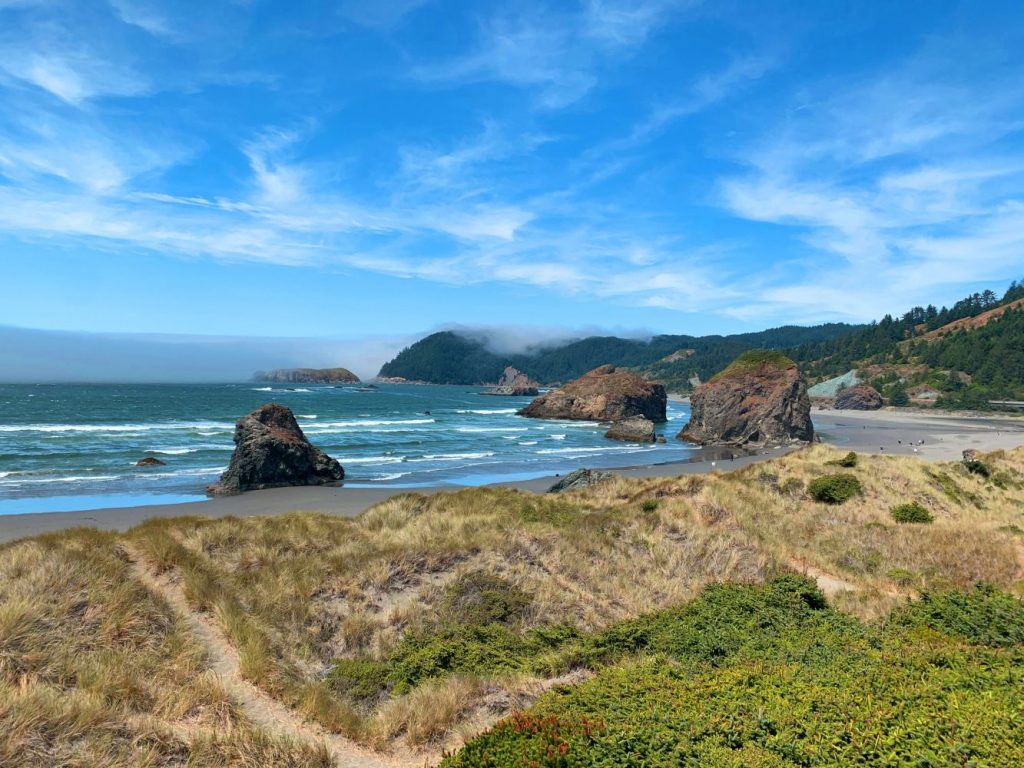 Honey Bear by the Sea is one of the largest seaside campgrounds on the Pacific Coast. The sites are absolutely stunning and it will sure make a mark on your list!
It features a beautiful RV complex with over fifty acres to explore, as well as a lovely campsite.
In addition to the sandy beaches and enticing Pacific surf, you'll find trickling creeks, wide-open meadows, natural hot springs, and lovely wood trees. This is a holiday that is well worth your time and money.
1. Mount Hood National Forest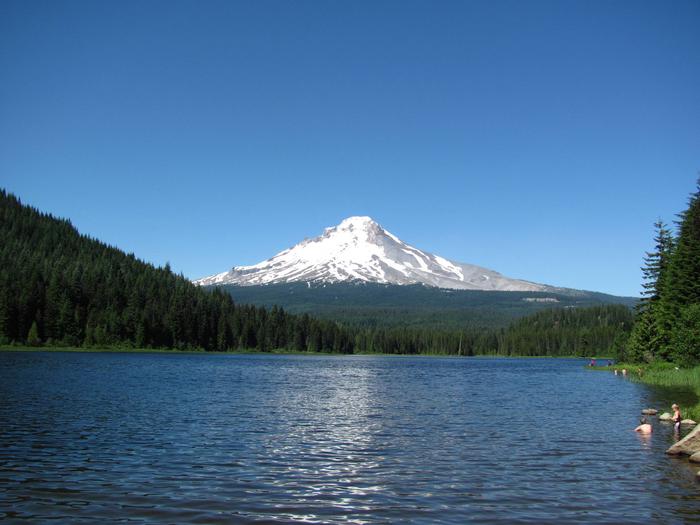 Mount Hood, at 11,239 feet above sea level, is a prominent component of Oregon's landscape.
On its peaks, you'll find winding hiking trails like the Timberline Trail and the Mount Hood Ski Bowl choices. Mount Hood's scenic loop highlights the natural beauty of the area. This hill is home to Timberline Lodge as well as the government camp's memorial village.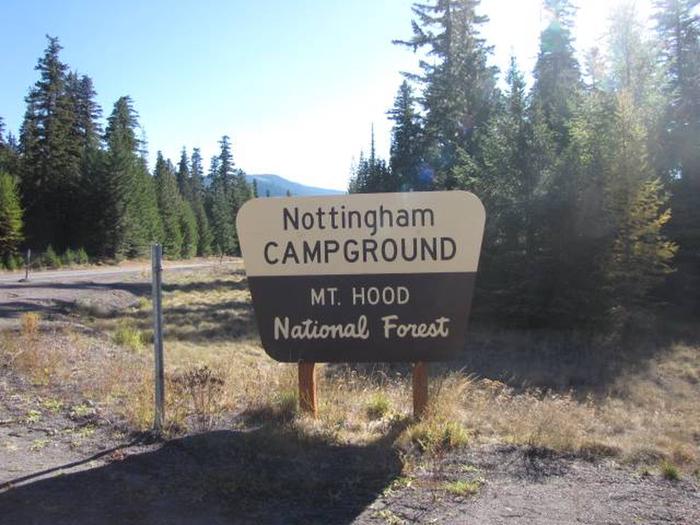 This mountain range is surrounded by the Mount Hood National Forest, which provides access to hot streams and waterfalls for visitors. Public transportation, personal transportation, and taxi services are all available to get you to this site.
The Mt. Hood express transportation system is a public bus that runs seven days a week and stops at several destinations, including the Mt. Hood National Forest. Feel free to check out their website to purchase tickets in advance!